Merci Train - Utah
Above Photo by Lee Witten




Above Photo by M. G. Beck

Click on the image above to view full size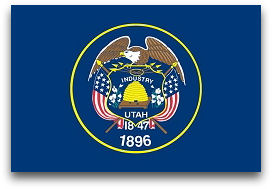 Printer Friendly version of the below location information.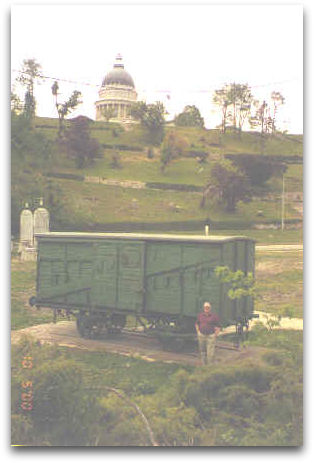 Earl Bennett at the Utah Merci boxcar
in Salt Lake City, Spring of 2000
Location:
According to Byron Lewis, the Director of the Utah Societie La Fortie et Huit, the Utah boxcar has been moved to a work site in the Union Pacific Railroad Station Museum in Ogden, and is currently undergoing restoration. As of October 2006, Lee Witten, webmaster for the UPRRSM reports the Forty & Eight Society have the plaques nearly ready to put on the car, and are in the process of raising funds to build a shelter over the car.
Contact:
Ms. Linda Thatcher
Utah State Historical Society
300 Rio Grande
Salt Lake City, UT 84101
(801) 596-1730
OR
Byron Lewis - (801) 782-6210
Artifacts:
There is no knowledge of any existing gifts
Click here to view the pdf file about the Utah Merci Train.