Merci Train - Montana
| | |
| --- | --- |
| Restored Merci boxcar at new Ft. Harrison location | Pre-restoration boxcar at Montana Historical Society |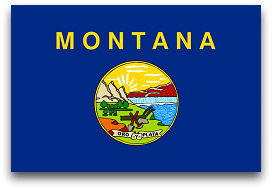 Location:
Fort William Henry Harrison Military Museum
1956 Majo Street
Ft. Harrison, MT 59636
The Fort can be accessed from U.S. Route 12 (watch for signs to the Fort while driving west from Helena on Route 12) and turn north to Williams Street.
Museum hours, 9AM to 4PM on Thursdays, call (406) 324-3550 for appointment on other days.
Contact:
Colonel Ray Read - Museum Director
(406) 458-9847
E-mail
Printer Friendly version of the above location information.

Artifacts:
Some gifts have been located at the Montana Historical Society (Note: This website will not display without accepting cookies),
P.O. Box 201201, Helena, MT 59620-1201
Contact Angie Murray at (406) 444-4711 for more information. Hope to have photos soon